Install a myenergi electric vehicle (EV) charger - Zappi V2
Intelligent EV charger that works brilliantly with solar PV.
Myenergi's Zappi EV charging point is manufactured in the UK and is the best EV charger on the market if you have solar PV or wind generation. Zappi can also operate as a standard EV charging point which makes it's a great choice even if you don't have on-site generation. Zappi is fully compliant with the most recent wiring regulations (BS 7617: 2018). Which means that there is no need to install an earth spike, reducing the installation costs.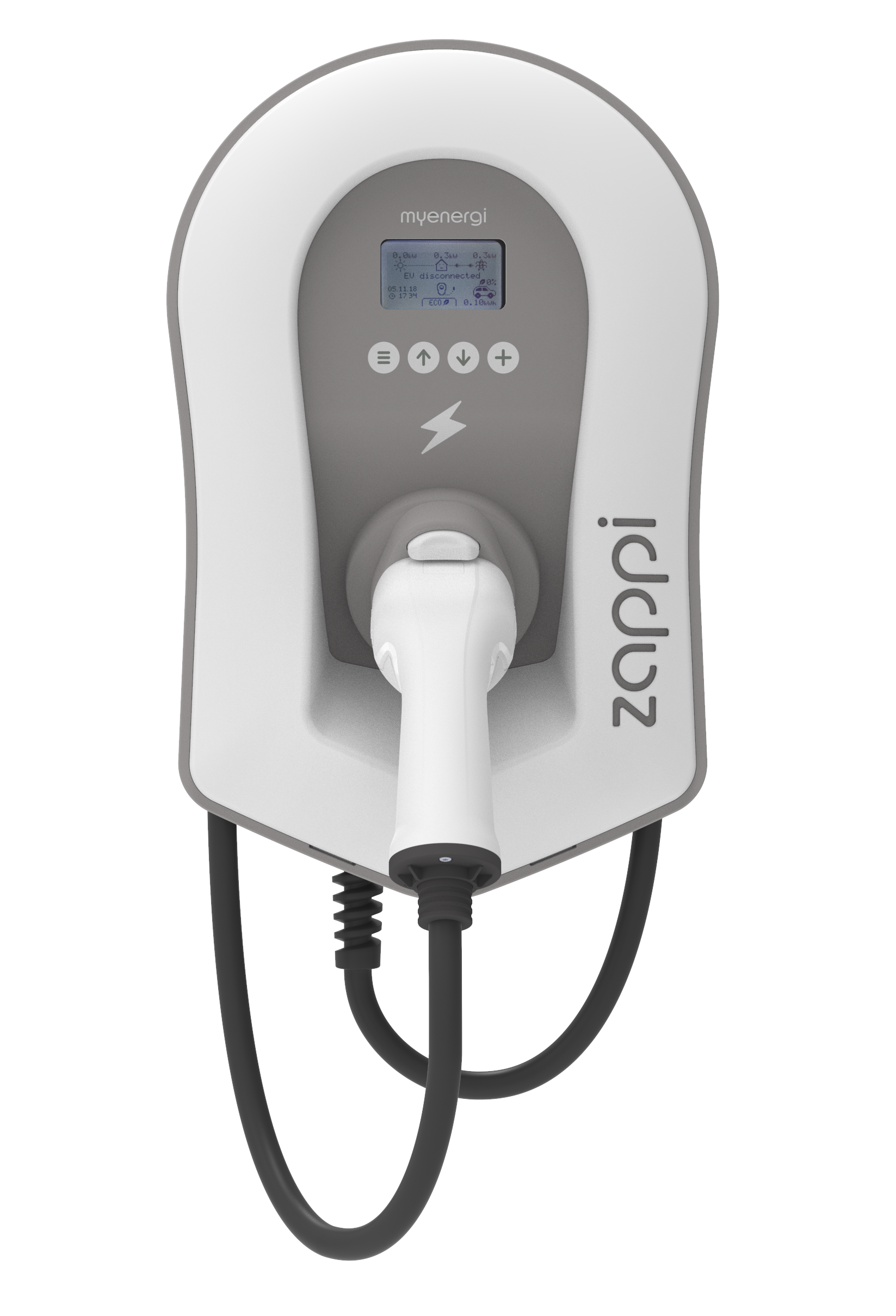 Pin-code lock function
Available in 7kW or 22kW (3-phase)
Universal socket, or with a 6.5 metre tethered Type 1 or 2 cable
Smart charger with mobile application option (required for EVHS OLEV grant)
3x charging modes: eco, eco+ and fast
Optimises microgeneration self-consumption
Economy tariff sensing
Homeplace and workplace Office of Low Emission Vehicle (OLEV) approved EV charging point
Elecology is a nationwide OLEV approved EV charging point installer for all myenergi's EV charging stations. Get in touch if you would like to learn more about the installation of a Zappi and the OLEV grant.
How much does it cost to install a Zappi EV charging point?
A tethered Zappi retails at £604.17 however a Hub device is also required in order to qualify for the OLEV grant. The Hub allows for remote control & monitoring of the myenergi devices – it costs £68.00. The retail price excludes the OLEV grant deduction and installation costs which can vary depending on your current electrical infrastructure and the proposed location of the EV charging point. Request a quote today and we will provide you with a fully costed EV charging point installation plan within 48 hours.
All prices are exclusive of VAT