Install a Pod Point Solo electric vehicle (EV) charging point
Affordable EV charger from a well-known brand.
Pod Point is fast becoming the most well-known brand of electric vehicle charging points. The Pod Point Solo offers a simple solution to your charging requirements at a low cost. Pod Point chargers are fully compliant with the most recent wiring regulations (BS 7617: 2018) which means there is no need to install an earth spike, reducing the total installation costs.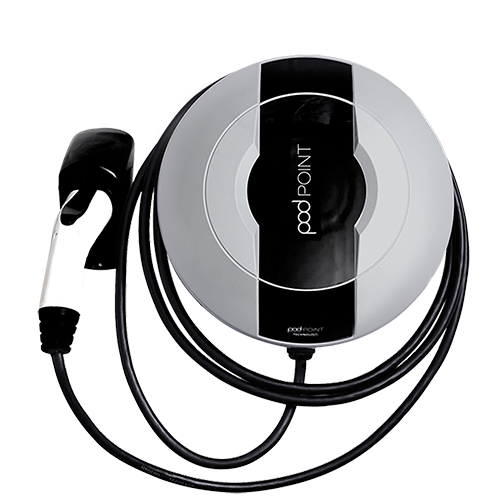 3.6kW, 7kW or 22kW (three-phase) charging speeds
Universal socket, or with a tethered Type 1 or 2 cable.
OLEV approved EV charging point
Smart charger with mobile application
No need to install an earth rod
Install a Pod Point EV charger with Elecology and get the benefits of an expert EV charging point installer with the low cost of a Pod Point. As a nationwide OLEV approved Pod Point installer Elecology will install your charging point and claim the OLEV grant on your behalf.
How much does it cost to install a Pod Point EV charging point?
The untethered Pod Point Solo retails at £595.00. The retail price excludes the OLEV grant deduction and installation costs which can vary depending on your current electrical infrastructure and the proposed location of the EV charging point. Request a quote today and we will provide you with a fully costed EV charging point installation plan within 48 hours.
All prices are exclusive of VAT